Is it possible to throw a vegan Superbowl party without your non-vegan guest leaving you and your awesome food display at half time? Probably, but since my meat and cheese boyfriend would rebel and order pizza I'm giving in this year! It still doesn't mean a girl can't dream!
As you have read here before I LOVE football! Even though this year I will not be watching my JETS play I'm still pumped.
Ok here goes my Superbowl Recipe Round-Up Vegan style!
First Quarter
The Best Guacamole EVER– Recipe and photo from Whole Foods
Salt & Vinegar Roasted Chickpeas -Recipe and photo from Oh She Glows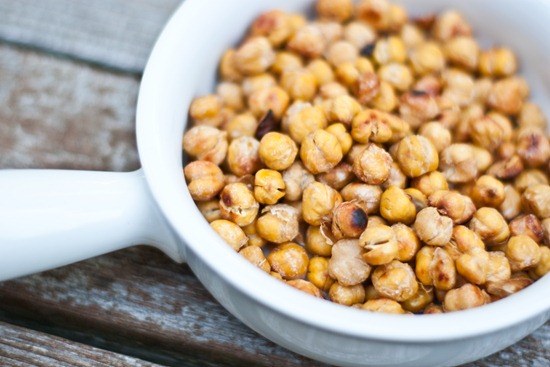 Second Quarter
Asparagus "Pigs" in a Blanket with Nacho "Cheese" – I will post this recipe next week!!! I am so excited about this one!
Healthy Tator Tots – Recipe and Photo from Chocolate Covered Katie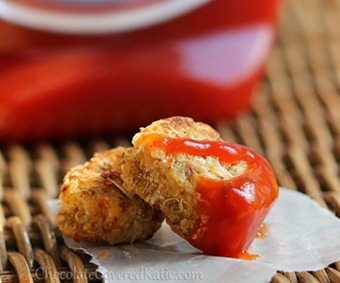 Spicy Curry Kale Chips – Recipe and Photo by Choosing Raw
Third Quarter
Mom's Original Pretzel Bread- Recipe to come newt week!
Cauliflower Pizza Crust with Veggie Topping- Recipe and Photo from Running to the Kitchen
Fourth Quarter
Whipped Cream and Cranberry Jello Shots
Cupcake Puppy Chow– I plan to veganise this recipe, come back next week! Original recipe from Sally at Sallys Baking Addiction
And what Superbowl party is without brownies… I admit these need to have butter and eggs, put it on the "must make" grandma's way list.
I'll give you the full re-cap about what I ended up making next week. I'm so excited to share a few new recipe with you and to turn a few new recipes vegan
Ok enough talk about food. Tomorrow I start a 3 day juice cleanse. I chose the 3 day Cooler Cleanse and it arrives tomorrow morning. More on that tomorrow!